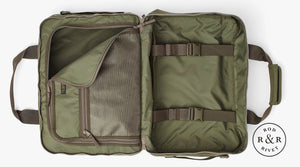 Gifts for the Fly Fisher!
Looking for a gift for the fly fisher in your life. We can help!
Fly fishers are easy to buy for. Get them gear. Lucky for you I am also a fly fisher and here are my suggestions. 
1. Orvis Pro Insulated Hoodie  I can't say enough good things about this jacket. It is feather light, but warm. It cuts the wind (And rain, an added bonus they didn't tell me about!) I love when a product lives up to the hype. Available in 4 colors on our website. 
2. Orvis Premium Fly Tying Kit  Right now you can save $50 on this kit complete with vise, tools, and materials that is ideal for the beginning fly tier. There are few things more satisfying than catching a fish on a fly you tied yourself AND after you or your fly fisher decide tying is fun, you're going to want to upgrade the vise. 
3. Regal Vise I tie with a Regal vise. Buy once cry once has no better relevance than when it comes to vises. Simply put cheap vises don't last! Regal has many options. We would love to help you pick out the perfect vise for your needs. 
4. Rod and Rivet Logo Gear Support your local fly shop with a hat, sweatshirt, or the perfect stocking sized gift: a fly box.
5. A Fly Rod For The Beginner The Echo Carbon XL is a great value at $169 and a perfect rod for the new fly fisher.  Let's pick out the right weight and length to get started. I have been very impressed with these rods.  
6. A fly rod upgrade for you or your fly fisher I love the Douglas Sky, and Sky G sticks. These rods are what everyone wants on the stream. A great rod is one that fishes well in many situations and does what you want when you want it to, without thinking. The Sky 6904 is one of my favorite rods of all time. The new Sky G series is super light and fun to fish. The Sky G is getting a lot of buzz. 
7. The Filson Rip Stop Nylon Pullman It is like 3 bags in one: carry on, day bag, backpack. Made of rip stop durable Cordura nylon. Adjustable straps. Great bag for a weekend fishing trip or a long weekend anywhere. 
8. The
Umpqua ZS2 Ledges Waist Pack
 This is my pack of choice. I even told my friends at Umpqua that they need to charge more for this pack! The waist belt is wider and thicker than most packs. It helps you distribute the weight better. Has the ability to add accessories like a bottle (beer) holder. There is a slot to carry your net. I use the
larger 650
.
The 500
is smaller but with plenty of room. 
When all else fails, a
Rod & Rivet gift card
is sure to make any fly fisher happy this holiday season. #flyshopsmall
---